Analytics Edge automatically checks for valid license keys every time it runs a query. Various things can cause the license check to fail, including upgrading to a new release of the Add-in or an installed connector, or a Microsoft Windows upgrade (e.g. the Windows 10 "1511" update).
When this happens, you will need to reactivate your licenses. A license wizard will pop open to indicate the problem. If it is the Add-in license, you need to go to the License tab and click the Activate button.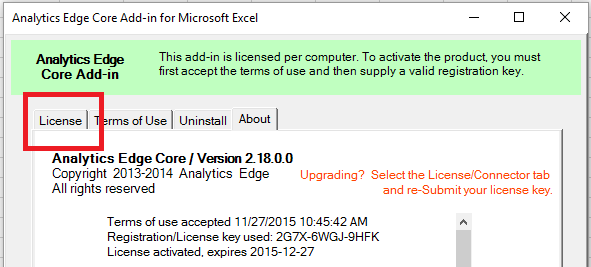 For each connector installed, you may also need to reactivate their licenses as well. Note: even if you are in the free trial period, click the Activate button if you were already using the product.