If you need to perform a manual installation because the automatic installer does not work or is not appropriate for your environment, follow this procedure. CAUTION: you will need to repeat this procedure every time you upgrade the add-in.
Manual Installation:
Download the file AnalyticsEdgeCore-10-19-0.zip file for the Core Add-in.
Extract the files to a folder on your hard drive (right-click and select Extract All… from the pop-up menu). If you want to share the add-in with other users of the computer, make sure to put the files into a folder that all users can access. DO NOT use the Program Files or Program Files (x86) folders — Windows protects these folders.
Open Microsoft Excel 2013 or higher on your Windows computer.
Open the Excel Options (File – Options) dialog.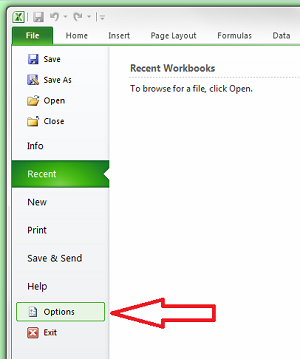 Select Add-ins and click the Go… button
Click the Browse… button. If you used the default installation folder, you should see the Analytics Edge Add-in listed already – just check the entry and click OK.
Locate the files you unzipped in step 2 and select the version of the add-in you want (AnalyticsEdge-32bit.xll or AnalyticsEdge-64bit.xll ).

NOTE: only one version will work depending on your installed Excel version (32-or-64 bit) — If one does not work, try the other.
Click Open, and click OK to close the dialog.
The Analytics Edge ribbon should now appear when you open Excel.
---
Extra: if (and ONLY if) you are familiar with regedit, add the following registry entries to tell Internet Explorer to emulate v11 instead of the default v7 or 8 (which are no longer supported by most web sites):
Root: HKLM;
Subkey: "SOFTWARE\Microsoft\Internet Explorer\Main\FeatureControl\FEATURE_BROWSER_EMULATION";
ValueType: dword;
ValueName: "EXCEL.EXE";
ValueData: "11001";
Flags: dontcreatekey noerror
Root: HKLM;
Subkey: "SOFTWARE\WOW6432Node\Microsoft\Internet Explorer\Main\FeatureControl\FEATURE_BROWSER_EMULATION";
ValueType: dword;
ValueName: "EXCEL.EXE";
ValueData: "11001";
Flags: dontcreatekey noerror
Root: HKCU;
Subkey: "SOFTWARE\Microsoft\Internet Explorer\Main\FeatureControl\FEATURE_BROWSER_EMULATION";
ValueType: dword;
ValueName: "EXCEL.EXE";
ValueData: "11001";
Flags: dontcreatekey noerror