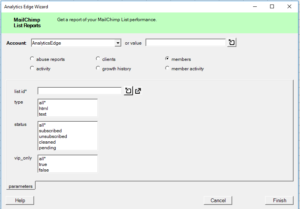 Use this Analytics Edge wizard to get reports on your MailChimp contact lists.
Select the type of report desired, and enter a list ID (or click the right button to pop up a listing of contacts lists to choose from).
Depending on the report selected, additional options and selections may be necessary or optionally offered.