Once you have installed and activated the trial for the Google Analytics connector, you need to log in to your Google Analytics account. Analytics Edge will save your login credentials to make refreshes faster and easier, and you can log into as many different accounts as you want.
Open the Accounts Wizard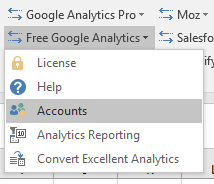 From the Google Analytics (Free or Pro) button on the ribbon bar, select Accounts from the menu. The Accounts wizard will open.
The Free Google Analytics connector and the Google Analytics Pro connector share their saved accounts, and they are upwards compatible from Free to Pro.
Login and Create a Default Account
For security reasons, Analytics Edge stores your account information on your computer, not in the workbooks. Accounts are stored using Reference names, and the queries use a Reference name to identify which account to use. To add an account, click the Add Account button, a browser window should open for you to login, then return to the app and enter a Reference Name.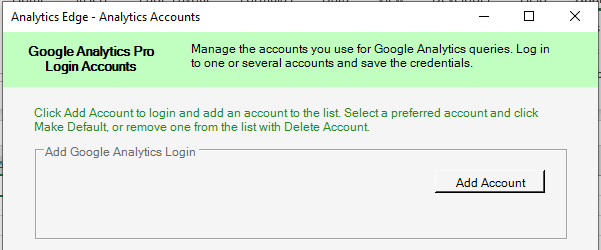 In the latest release, if the browser window does not appear, copy the URL from the first box to a browser and sign in to your Google account.
2. If you get an error about 'localhost refused to connect', then copy the URL from the browser back into box 2 of the dialog.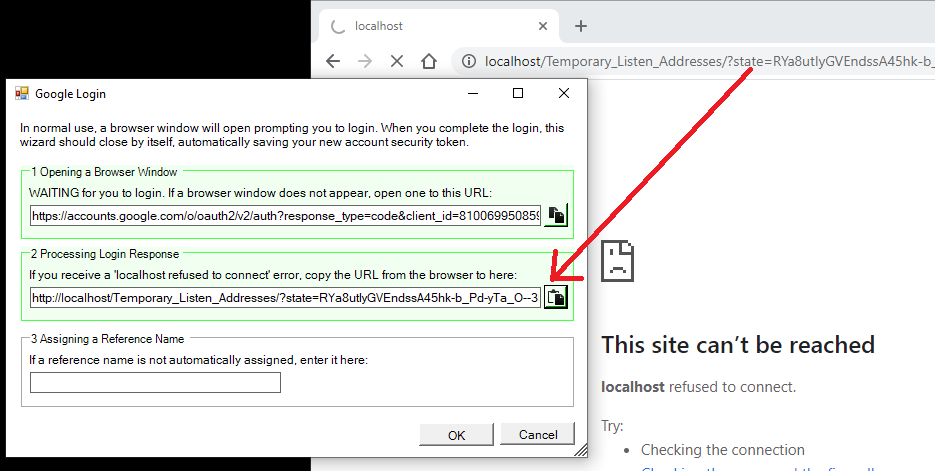 3. Enter a Reference Name into box 3 to save the login credentials, and click OK.
Select your new Account in the list at the bottom, pick the Property and View you want to use as a default, and click the Make Default button, then you can Close the wizard.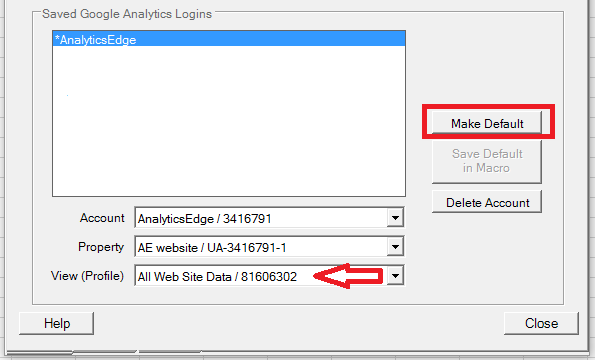 You are now ready to make your first query…