All Analytics Edge products include free updates to the latest release. You will be notified that updates are available from the add-in ribbon bar.
Open the License wizard. If there is an update for the add-in, a button will appear. Click the button for details.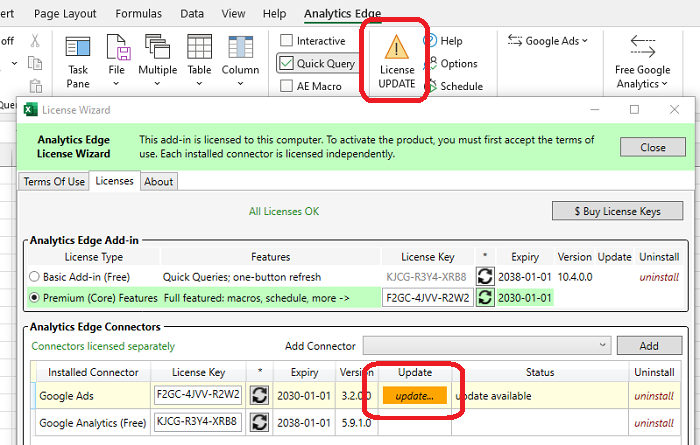 Updating connectors requires restarting Excel to load the latest release.
Updating the add-in itself is as simple as downloading and running the new installer. No need to uninstall the previous version – the installer will simply overwrite it.
I try hard to maintain forward compatibility. Your saved accounts and configurations are safe, but note that sometimes the API used by a connector may change, and some metrics or reports may no longer be available. Breaking changes will be highlighted in the update messaging.